Automatic Wafer Baking Oven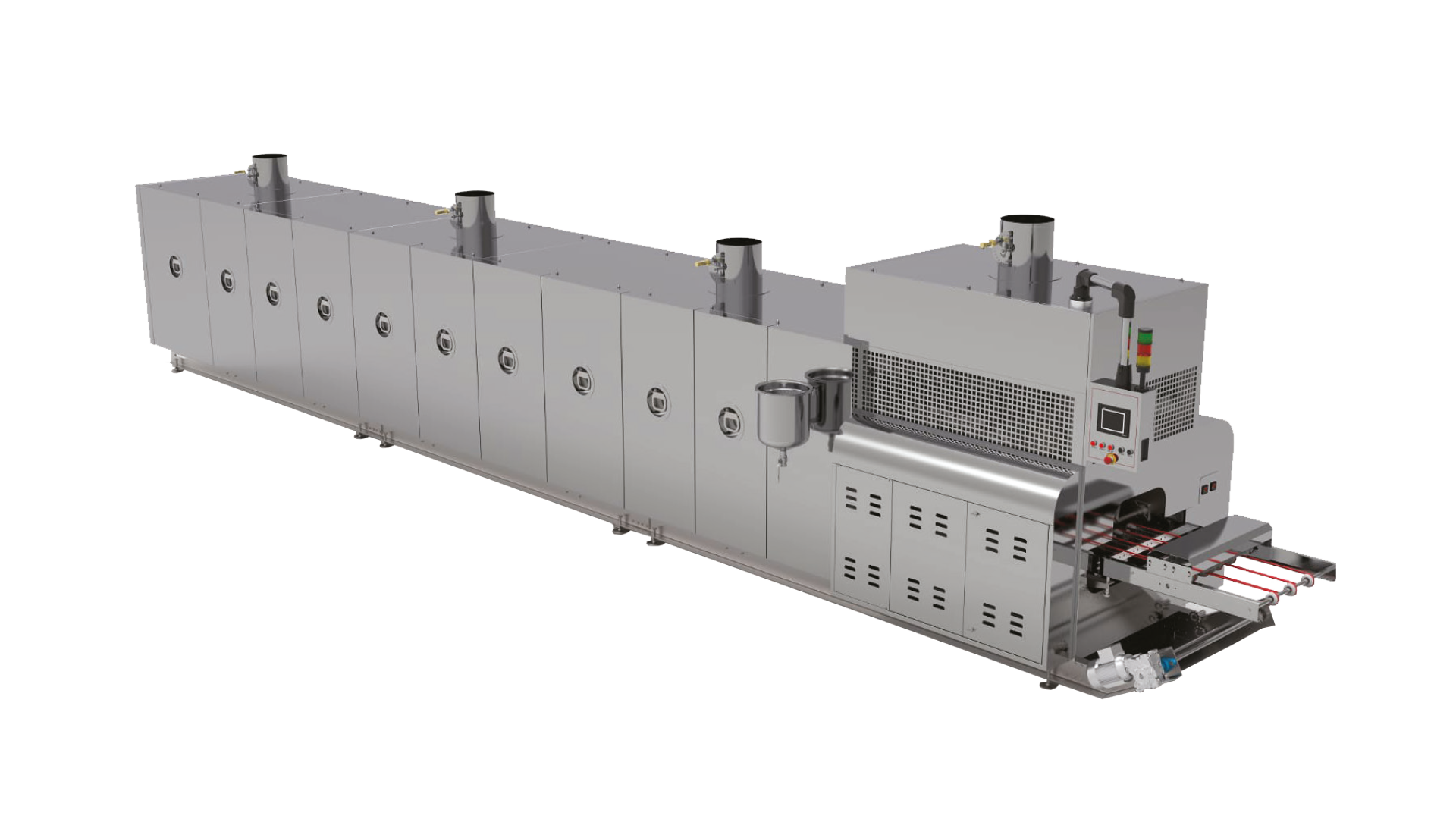 Plate's surface pattern can be manufactured flat wafer
Automatic sheet taking system enable
Energy-saving over heat insulation.
All lids are easily can be opened.
Main drive with frequency-controlled reduction system.
Manual turning in case of power interruption.
Production of flat wafer sheets.
High quality cast plates and chrome coated surface.
Heat-resistant grease and bearings.
All control parts are placed in main power panel.
Dough drip prevention system thanks to crawler pump.
Contact with our professionals
Aliquam dictum amet blandit efficitur.