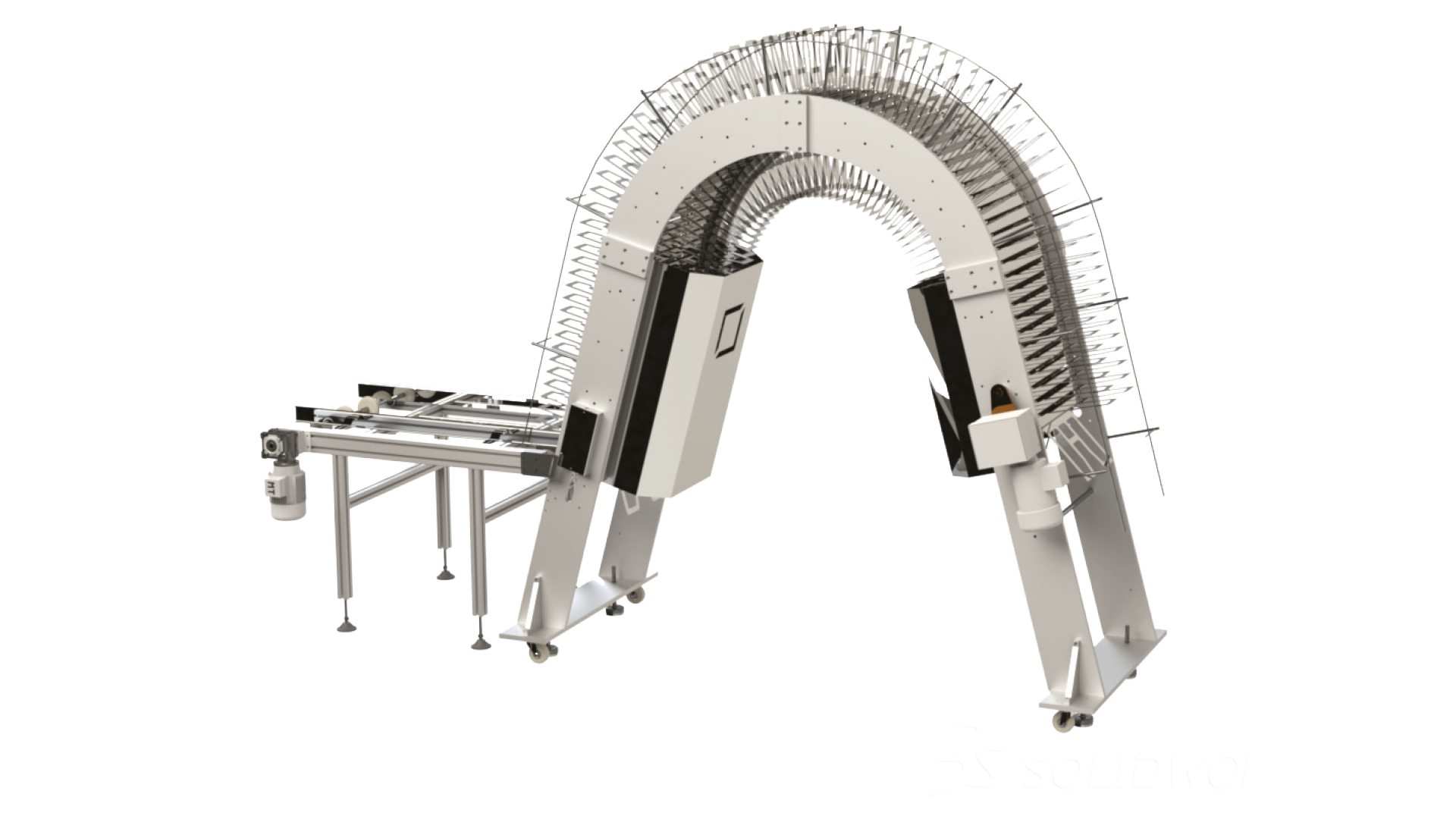 Wafer sheet coolers are used for stress-free cooling of flat or hollow wafer sheets at ambient temperature after baking and before spreading or conditioning with a capacity of up to 90 wafer sheets. Modular machine frame design made of aluminum elements. Archway design allows passing through the wafer line without long detours. Passage height is 2 meters; inner sheeting of stainless steel for operational safety reasons. The capacity of the cooler is selected so that a cooling time of at least 2 – 3 minutes is available.
Contact with our professionals
Aliquam dictum amet blandit efficitur.